Wörterbuch (en): Wood joint / Wood connection / Timber joint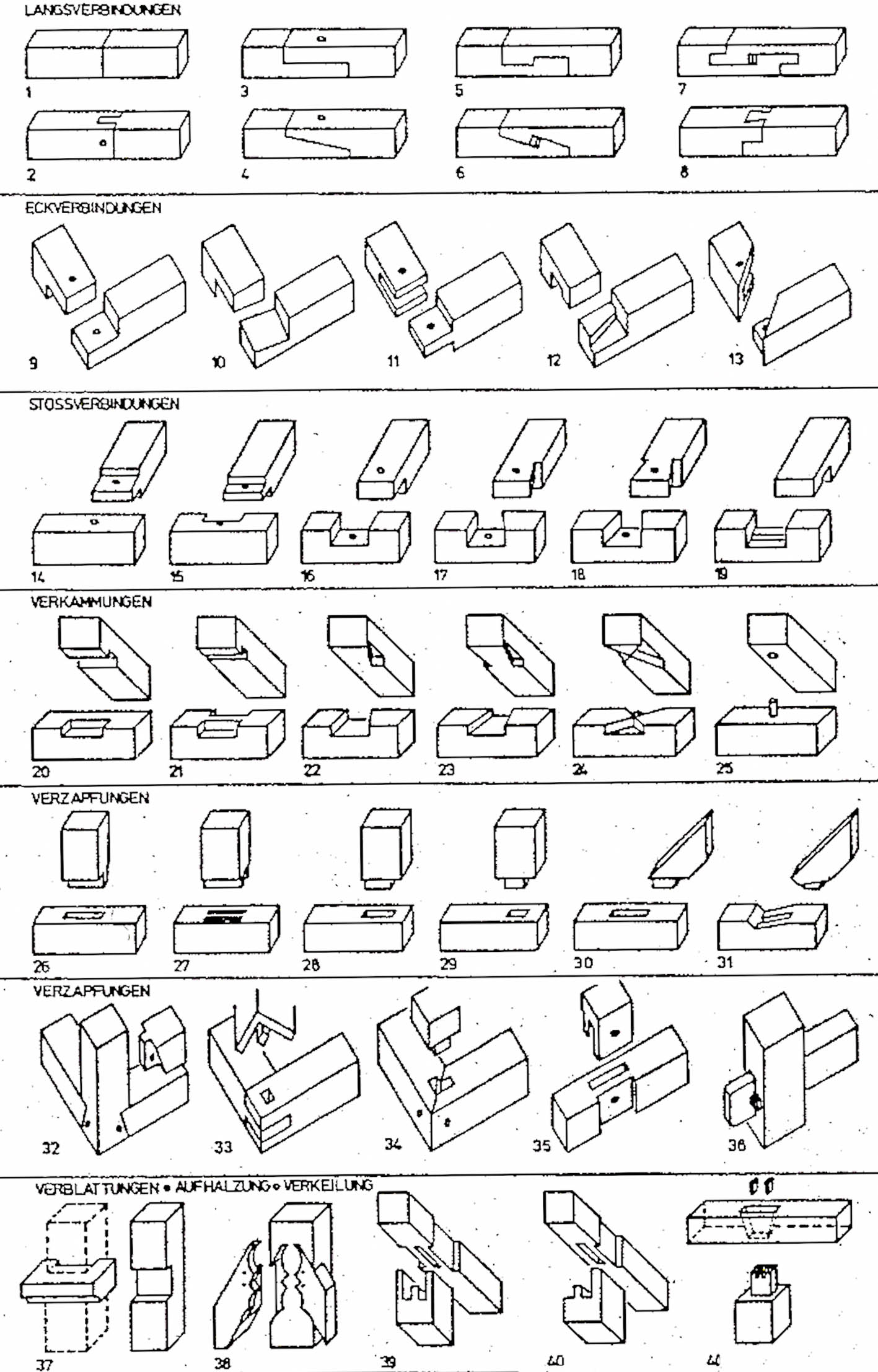 Wood joint / Wood connection / Timber joint
Oblique thrust joint with notched housing / Notched housing / Oblique thrust joint / Face staggered joint
fr:
Joint de bois (m) / Assemblage (m)
it:
Giunto in legno (m) / Inchiostro (m)
es:
Junta de madera (f) / Ensamblaje (m)
During construction, wood joints are used for wooden constructions such as walls, ceilings and roofs. In furniture construction, wooden joints are used to make corner joints, pins or similar connections. In most areas, planks, boards or squared lumber are joined together. In general, a distinction is made between corner joints, crossings, branches and longitudinal joints.