Wörterbuch (en): Halving joint / Half-lap scarf joint / Straight leaf joint / Straight leaf connection
1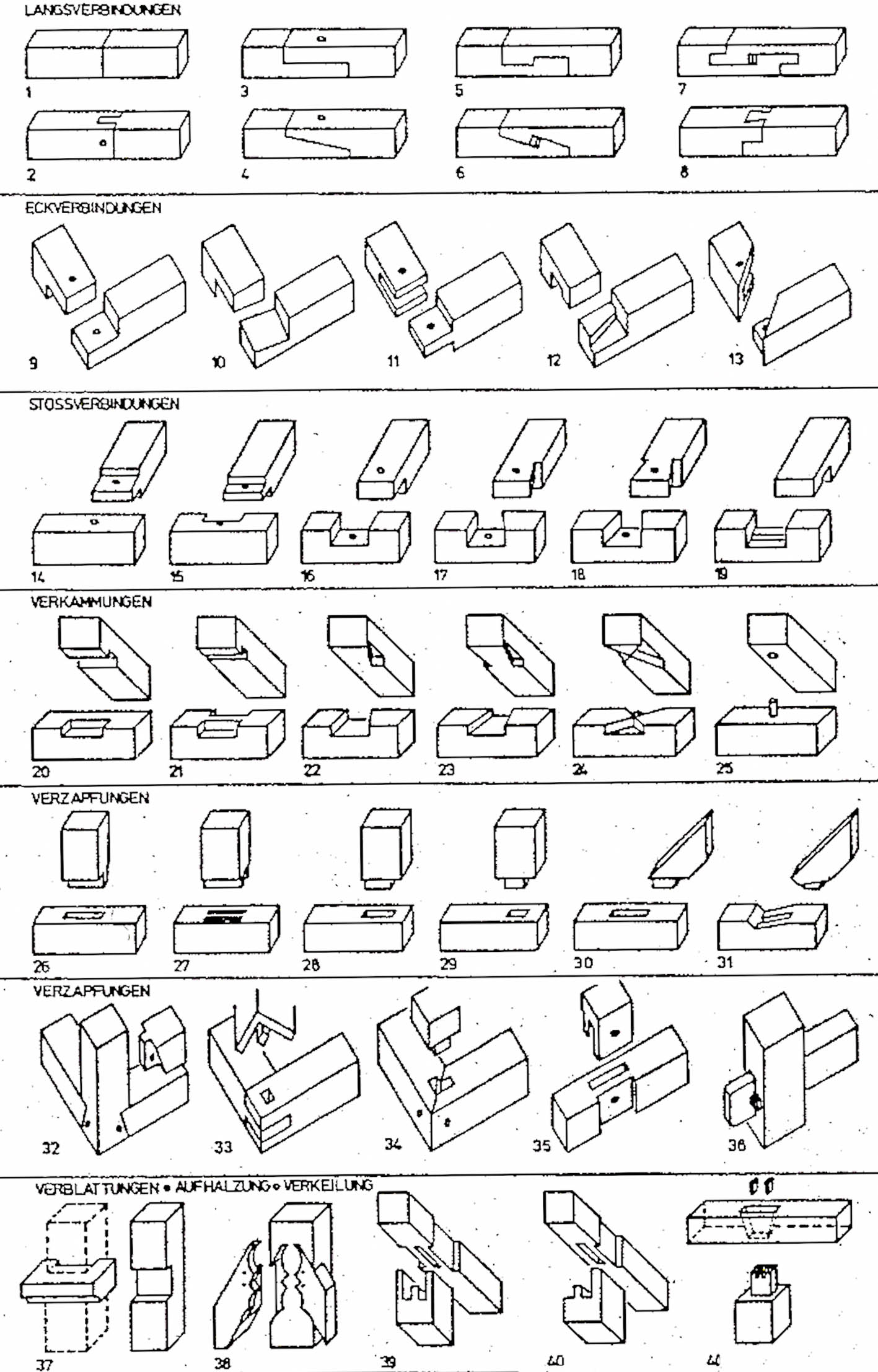 Halving joint / Half-lap scarf joint / Straight leaf joint / Straight leaf connection
Oblique thrust joint with notched housing / Notched housing / Oblique thrust joint / Face staggered joint
de:
Blattstoss (m) / Gerades Blatt (nt)
fr:
Connexion à lame droite (f) / Joint de réduction de moitié (m)
it:
Attacco lama dritto (m) / Giunto di dimezzamento (m)
With a simple halving joint, half of the beam thickness is removed. Some craftsmen add a catch to this connection. With this connection the surface of the grip is very small.