Wörterbuch (en): Bevel lap joint / Corner half lap joint with double dovetail
1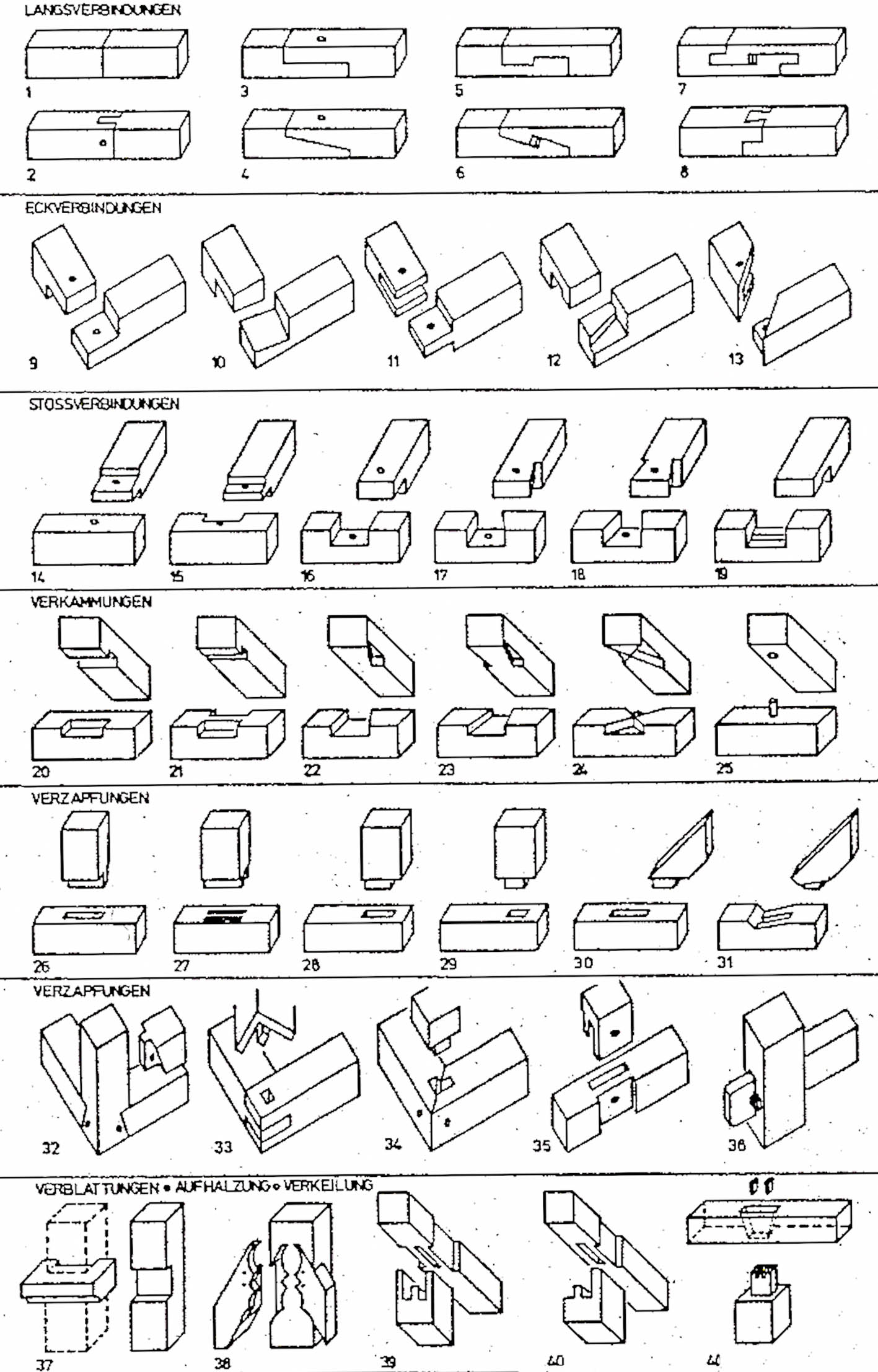 Bevel lap joint / Corner half lap joint with double dovetail
Oblique thrust joint with notched housing / Notched housing / Oblique thrust joint / Face staggered joint
de:
Klemmblatt (nt) / Druckblatt (nt) / Französisches Blatt (nt)
fr:
Demi-joint d'angle avec double queue d'aronde (m)
it:
Metà giro d'angolo con doppia coda di rondine (m)
es:
Articulación angular de media vuelta con doble cola de milano (f)
The advantage of this connection is that you need much less fastening material. Due to the inclined surface, the wooden pieces are automatically brought into position. This corner joint is particularly suitable for connections that have to absorb forces.