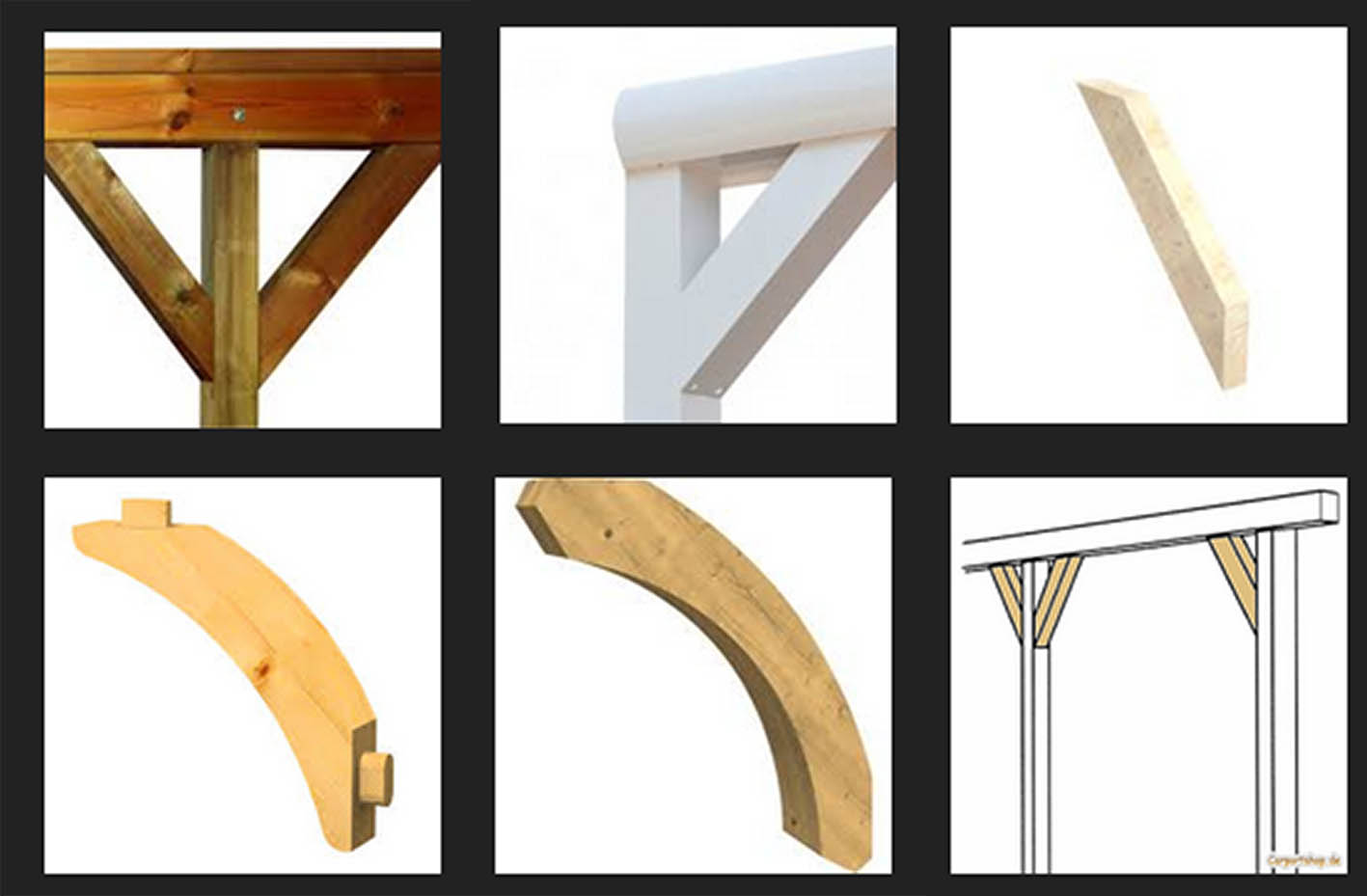 Strut / Brace
de:
Kopfband (nt) / Bug (m) / Kopfbüge (f)
it:
Longherone (m) / Contraffisso (m)
es:
Puntal (m) / Riostra (f)
A diagonal strut between a horizontal component (e.g. purlin) and a vertical component (e.g. prop/post). It forms a rigid triangle with these connections and is usually installed at a 45 degree angle.